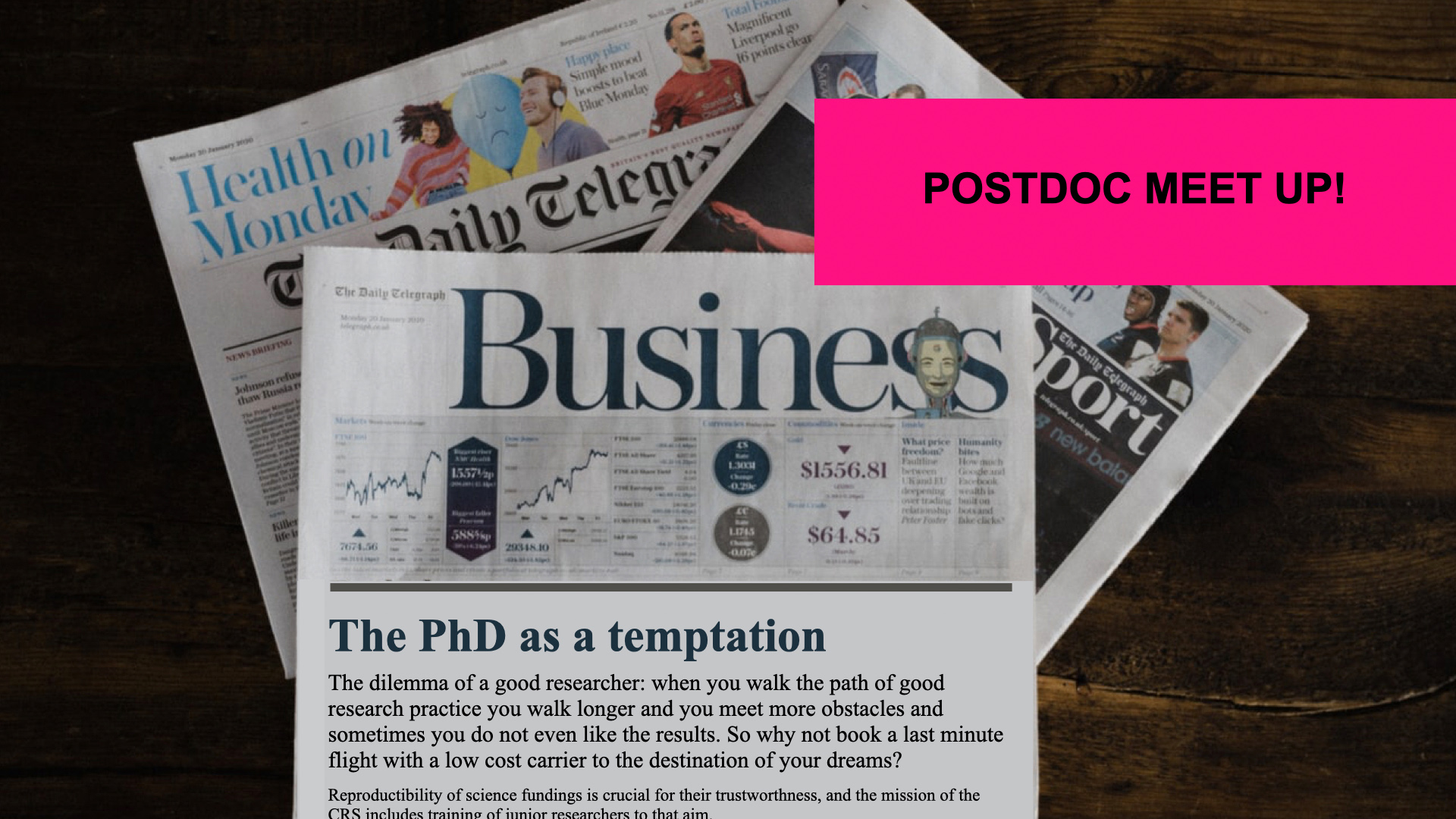 Postdoc Meet Up!
This informational event addresses topics of particular interest to postdocs. Feel free to bring your themes to our attention! The meetings offer an opportunity to engage in discussion with the speakers as well as fellow colleagues (also for PhD candidates).
Good Research Practice
on 25 November 2021, 5-6 pm, online on Zoom
In cooperation with the Center for Reproducible Science (CRS)
Registration for online event

Reproducibility of scientific findings is crucial for their trustworthiness, and the mission of the CRS includes training of junior reseachers to that aim. And its mission aims at least one step further: in their Good Research Practice Courses also integrity, transparency and robustness move into the focus. Eva Furrer is the managing director of the Center for Reproducible Science. At this Postdoc Meet Up! she will clarify these terms and discuss relevant differences between scientific fields with us. We will also look at situations in which the trustworthiness of science could be at stake in general.
European Grants - How to apply for a Marie Skłodowska-Curie Postdoctoral Fellowship
13 April 2021
Download presentation here (PDF, 1 MB).